Whether your love life is amazing and you want to make it better - or
you would love for it to be something of legend, this article is for you.
We all deserve, and desire, a strong and active love life.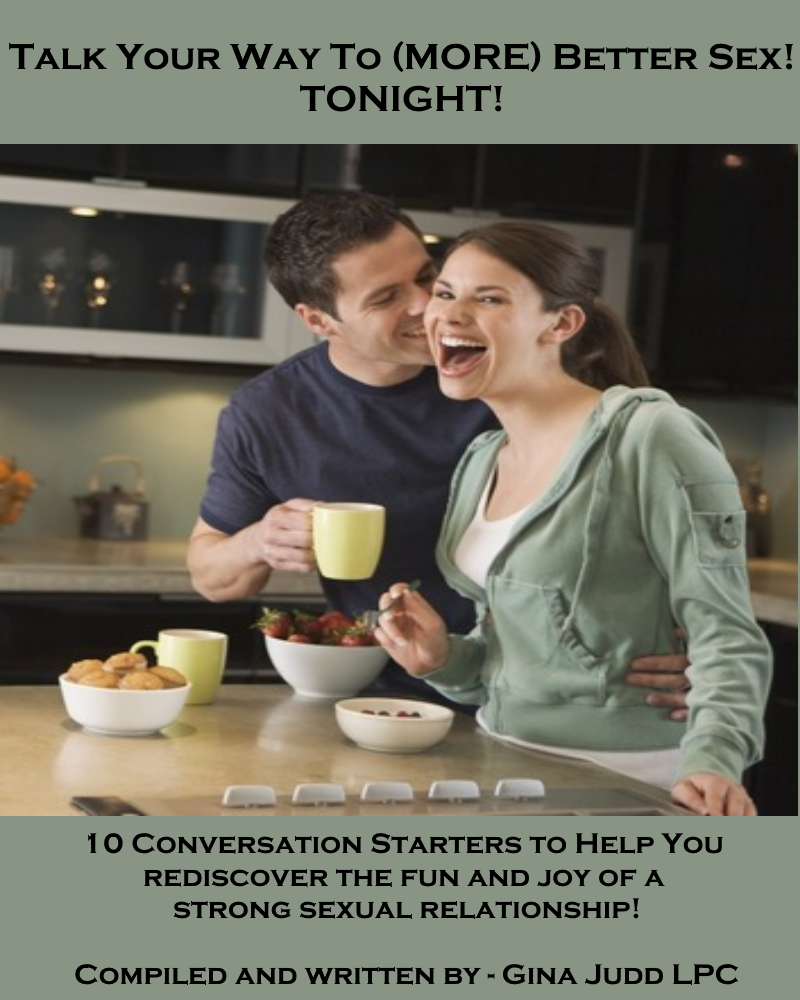 Below is an amazing download that will help any couple really find each other.
Unfortunately, a sizzling love life is just not the case for many.
"[I] feel abnormal for wanting more [CLOSENESS]*."
"When my attempts to excite him with lingerie and high heels failed, I felt ugly and worthless."
"It's a horrible place to be when your partner doesn't want to have anything to do with you [in the bedroom] and when you do end up sleeping together, it seems like more of a chore on their end just to shut you up."
The above statements - from real women who long to share physical intimacy with their spouse - barely scratch the surface of the tongue-tied torment many wives bear alone. And it's not just the women who suffer.
If you've ever felt this way, you are not alone. At one point many of us have experienced this. Even if your love life is amazing.
* In this post we have changed sex and sexual to various euphemisms. We strongly encourage couples to drop the euphemisms and just say it like you mean it when it comes to the "intimate" relationship.
Although society stereotypes paint a strong physical drive as a "male issue", many intimacy-starved women silently suffocate beneath unbearable pain, unable to share the circumstances of their own very private hell.
Maybe you know it too . . .
You want to have "intimacy" with your husband (or wife) — you practically THROW yourself at him.
You beg him to make love with you!
And yet, he is indifferent, uninterested, completely un-aroused by you.
The pain spirals, spinning you into despair, causing you to ask in anguish,
"Why doesn't he desire me?"

"What's wrong with me?"

"What's wrong with him?"

"What is wrong with our marriage?"
If you find yourself sinking beneath these devastating doubts and fears, take courage.
First of all – You Are Not Alone! This deep drive to connect, to feel, and to enjoy your husband physically is actually a hard-wired core need for humans, encoded in both genders as a survival instinct through thousands of years of evolution.
That's why it hurts so much when one is denied it.
That is also why it can wreak so much havoc between you and your lover as you try to solve the problem. But the good news is that together, you can break out of it.
With a strong understanding of the three types of intimate relationships and what states of mind and emotion drive them, you and your lover can learn to:
reverse the negative patterns that are dominating your "intimate" life, and

improve true intimacy that can strengthen your bond forever.
TWO THINGS YOU CAN DO TO GET BACK IN THE BEDROOM!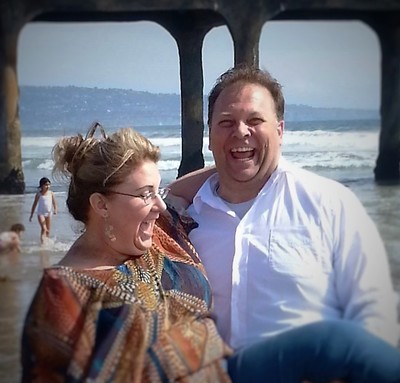 First, take some encouragement from us, Brett and Gina Judd. We have been happily married to each other for the past 26 years, and are both licensed therapists, who have coached many couples to overcoming the "great intimacy divide."
On a more private note, we have had 4 children, and on a few occasions experienced an awkward silence after an older child casually observed, "you guys have a noisy bed." So, yeah . . . we know a little about family, relationships, "intimacy", and how to make them fantastic.
Something that we have learned from our years of experience and client reports is that Getting Back To Bed CAN BE TOUGH!
No, it's not hard to "Do It (the act) . . . it's just hard to Do It—it can be really tough to actually come together and make it happen.
School, work, kids, chores, family needs, and so many other distractions can so quickly begin getting in the way after the marriage vows are made.
It seems the "I DO" becomes "I'd love to – tomorrow, at naptime, maybe lunch?"
Before you know it, the newlywed "two-a-day" has become "two-a-month" (or less!), and then - only when the clouds all align in the shape of pillows.
Here is where having a great love life starts becoming work. When the stress and distancing of life, starts to get in the way, you may have to resort to some business tactics to make it happen.
It can happen to anyone, at any time.
For example, very early in our marriage, we ran headlong into an unintended "sex snafu" and resulting relationship tension it caused. Here is the story, as told by Gina:
"Just a few weeks into our marriage, I added 'time with Brett' (code for "intimacy") to my daily calendar. This time was something I really looked forward to and I wanted to be sure there was plenty of time for it and that it didn't get crowded out by the day's demands. I showed it to Brett, thinking he would be so happy that I was ensuring that our physical time was a priority, that it would communicate to him how important he and our time together was to me.
Unfortunately, Brett did not react at all like I thought he would. He was instantly hurt, and felt as though I had marginalized him—and our intimate life—to something as trivial as a "daily do list." He became upset and very, very cold to me. I was shocked. What I thought would really please him actually turned him off completely. It was a silent, tense, and very painful day—for both of us, and it took some time for us to be able to work it out without getting upset all over again."
We share this to help you understand that even the best intentions can sometimes backfire into deep separation. With something as sensitive and meaning-bound as your physical pleasure, it is so easy to accidentally misstep.
But the delicate skill of coming back together after a painful disconnection of any kind is found in the ability to successfully answer the three core questions guaranteed to making your marriage amazing for a lifetime.
Evolution has encoded these questions into our human consciousness, and
Every. Single. Human. On. The. Planet
- seeks constant reassurance to them, especially when we are stressed—it's part of our DNA. Here they are:
Are you "A"ccessible: when I need you, can I actually reach you?)

Are you "R"esponsive: when you see my need, do you come to me?

Are you "E"ngaged in me? Am I on your radar (or planner)?
When Gina added Brett to her calendar, she was trying to show that she was "E"ngaged in him and responsive to their mutual needs. Unfortunately, he did not "R"espond as she hoped, and he became less than "A"ccessible until they talked and she remained responsive to him. It is a delicate dance of being so "E"ngaged that you are Responsive at the same time as being Accessible.
This can be hard. It can take tons of practice together, almost like learning to dance. One of the key things taught at Fortunes and Families is how to "dance" this "tango" of human bonding. When done successfully, it keeps men from going into the "man-cave" or "nothing box," and it protects women from feeling alone and unloved and reacting in blaming or critical anger.
For the second thing to help you get back into the bedroom, you really want to download the FREE resources we have for you!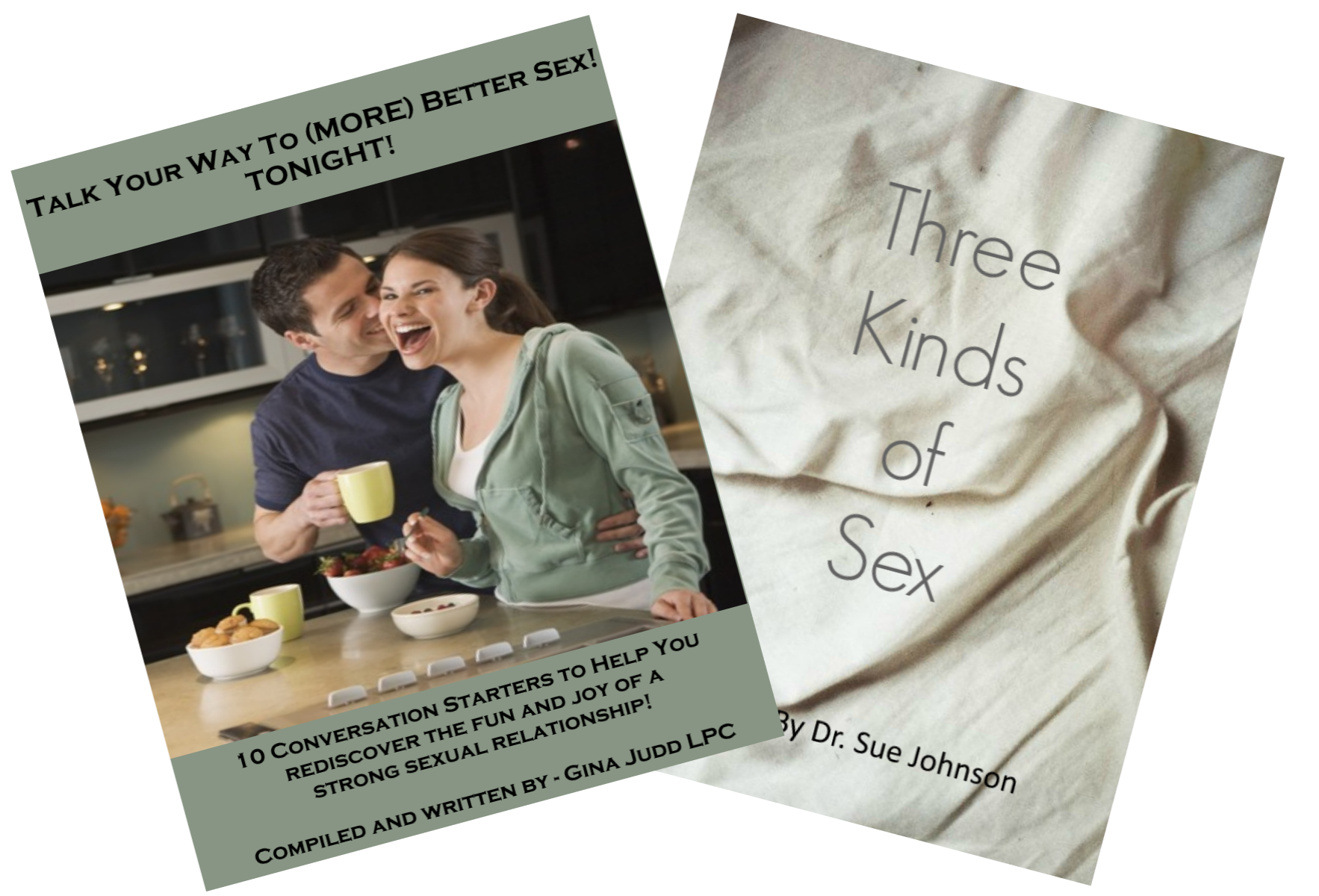 Two of our greatest tools for helping couples get started on the path to sexual and relational healing (because the two are inseparably connected) are . . .
1 - Talk Your Way To Better Sex! TONIGHT!
Sometimes it's not the easiest thing to discuss, but just like the old song says, "Let's Talk About Sex".
In this conversation starter, we coach you through 10 conversations that can ignite the sexual fires and deepen the awareness you and your partner have about what they need, and what they long for.
2 - Three Kinds of Sex
This incredible essay by relationship expert Dr. Due Johnson, outlines the 3 distinct types of sexual relationships and why we need and desire them. The third - synchrony - is the full coming together emotionally and physically. Couples who practice the conversations above, often reach synchrony faster and more often.
Because we are passionate about strengthening families by sharing proven strategies for peace and prosperity, there is no catch, no charge, no trick. Take them, use them, and get back to the bedroom, where the two of you belong!
Click the Image to learn more about these love changing resources.
---
Are you with us on Facebook?
Join us and get daily access to Brett and Gina. Click HERE after you get the above resources.